HMO Licensing
Mandatory licencing was introduced in 2006 which enacted provisions from the Housing Act 2004. This Act required certain large Houses in Multiple Occupation (HMO) to be licensed before they could be let out to Tenants. The definitions has largely remained unchanged since 2006. On the 1st October 2018, the scope of mandatory licensable HMOs will extended and smaller HMOs will be brought within the scheme.
What is a HMO?
Prior to October 2018, it was important to firstly establish whether the building, or part of the building, is a HMO within the meaning of the Housing Act 2004. To do this, you need to check whether the building satisfies one of the 5 tests that are set out in the 2004 Act and whether or not any exceptions apply to you. The first test is the standard test and this covers most houses where two or more households share basic amenities such as a toilet, personal washing facilities and cooking facilities. The Second test is to see whether or not you have a self-contained flat which is a similar test to the standard test and applies to self-contained flats. The Third test is the converted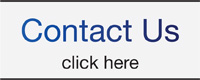 building test and this is simply whether or not a building has been converted into units of living accommodation that are not themselves self-contained flats. The Fourth test relates to buildings subject to a HMO declaration. Where homes would otherwise satisfy one of the aforementioned tests, but where there are uses of the accommodation other than as living accommodation. The local authority can make a HMO declaration that makes the building a HMO anyway. The Fifth and Final test is the converted block of flats test and this is an entirely separate test under Section 257 of the Housing Act 2004.
The exceptions are set out in Schedule 14 of the Act. Although not exhaustive, any building occupied by only 2 persons living in 2 households is exempt. Under the pre -October 2018 regulations, the HMOs must have a licence under mandatory licencing if the building comprised 3 or more storeys, is occupied by 5 or more people living in 2 or more households and contains shared facilities such as bathroom, kitchen and toilet. In this case mandatory licensing applies nationwide as these are considered to be high risk properties.
Mandatory Licensing after October 2018
The new definition removes the 3 storey requirement which means that a HMO will fall within the mandatory licensing regime if it is occupied by 5 or more persons; is occupied by persons living in 2 or more separate households; and meets the standard test; the self-contained test (but it is not a purpose built flat situated in a block comprising of 3 or more self-contained flats); or the converted buildings test.
It is safe to say that the types of property which will now be included will be all HMOs with 5 or more occupiers living in 2 or more households, regardless of the number of storeys, will need to be licenced.
There are exceptions as mandatory licensing does not apply to HMOs that meet the converted blocks of flats test, otherwise known as Section 257 HMOs. A local authority has the discretion to designate Section 257 HMOs as licensable under additional licensing schemes. However, individual flats within a Section 257 could still require a mandatory licence if they meet the mandatory test.
How do you apply?
Each local authority has its own forms and procedures for making an application.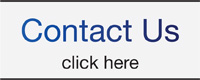 The details can be obtained from your Local Authority but you must have regard to the legislation, namely the Housing Act 2004, Section 63-68 and the Licensing and Management of Houses of Multi Occupation and Other Houses (Miscellaneous Provisions)(England) Regulations 2006 .The Application fees are also available online. If it transpires that you have made an Application for a property that does not require a licence, then the fee is fully refundable.
Enforcement
A landlord operating a licensable HMO on or after the 1st October 2018 will require a licence. If a landlord fails to apply for the appropriate licence or even a temporary exemption before 1st October, they will be committing a criminal offence. The penalties for operating an un-licenced HMO can include a prosecution brought by the Local Authority with unlimited fines imposed if found guilty or a financial penalty of up to £30,000. There are other penalties which can be imposed such as Rent Re-payment Orders.
There are also transitional periods in place. Please contact us for further advice.
We deal with all aspects of landlord legislation and can be contacted on 02476 640 409.
Legal services are available to clients in Bedworth,
Burton on Trent, Nuneaton, Coventry and Birmingham.
Contact