Whistleblowing / Disclosures
Better protection for 'whistleblowers' came with the implementation of the Public Interest Disclosure Act 1998, which amended the Employment Rights Act 1996 ('The Act'), and it is the latter which contains the legal protection for whistleblowers. The 'Act' provides a framework within which workers can make disclosures that are in the public interest and at the same time gives them protection from victimisation by their employer.
Who is protected?
'The Act' is very wide in its scope. It applies not just to employees, but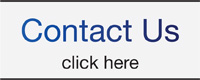 to a wide category of 'workers'. Freelancers, people on training courses, agency staff and directors, police officers - in fact, almost any category of worker except the genuinely self employed - receive protection under 'The Act'. However, it is a complex and technical piece of legislation which means claims can turn on points of law as often as on issues of fact.
What is the protection?
Under 'The Act', it is unlawful for an employer to dismiss or to subject any worker to a detriment on the grounds that they have made a 'protected disclosure' - that is, passing on information which they reasonably believe shows that their employer, or indeed any other person, company etc, has done something wrong. Making an allegation without disclosing information is generally not enough, although as long as some information is disclosed it does not matter if it was already known to the recipient of the disclosure.
Unlike ordinary unfair dismissal protection, protection from dismissal under 'The Act' arises from day one of employment and compensation is potentially unlimited, depending on how much loss an individual suffers as a result.
When does the protection arise?
To qualify for protection, it is not necessary for the wrongdoing actually to occur, so long as you have a reasonable belief that the information tends to show the wrongdoing has occurred or is likely to occur. The disclosure must be information which fits one or more of the definitions below:
That a criminal offence has been, is being or is likely to be committed,
That a person has, is or is likely to, fail to comply with a legal obligation,
That a miscarriage of justice has, is or is likely to occur,
That the health or safety of any individual has, is or is likely to be endangered,
That the environment has been, is being or is likely to be damaged,
That information tending to show any of the above has been is being or is likely to be deliberately concealed.
These categories have been interpreted widely by the Courts. For example they have even been interpreted as covering disclosures relating to a breach of the complainant's contract of employment.
For a qualifying disclosure to be protected it must also satisfy other conditions, such as making the disclosure in good faith and making it to an appropriate person.
Even where a disclosure does amount to a protected disclosure under 'The Act', and you have been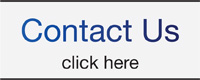 subjected to a detriment (disadvantage) or dismissed, it does not mean that you will necessarily win your case. The main challenge in whistleblowing cases is generally establishing that the adverse treatment you have received is due to the disclosure you have made, and that it is not for some other reason.
Take advice as soon as possible
Our Head of Employment has substantial experience in whistleblowing claims and conducts her own advocacy in Tribunal, on behalf of clients. If you are thinking of bringing your concerns about public interest matters to your employer's attention, or you feel that after raising a concern, things have taken a turn for the worse, we would recommend that you take advice as soon as possible to maximise the protection available to you.
Please also note that strict time limits apply in respect of bringing a claim. Most claims will need to be brought in the Employment Tribunal within three months less one day of the treatment you are complaining about. Where that treatment amounts to a continuing course of conduct by your employer, the claim may be brought within three months less one day from the end of the conduct. In a dismissal case the time limit is three months less one day from the date employment ended. In some instances, if a claim is lodged out of time, the Employment Tribunal has the power to extend the time limits if it was, 'not reasonably practicable' for the claim to be presented in time. However, this power should not be relied on.
Legal services are available to clients in Bedworth,
Burton on Trent, Nuneaton, Coventry and Birmingham.
Contact