What is Constructive Dismissal?
Constructive Dismissal is where an employer has committed a serious breach of contract, entitling the employee to resign in response to the employer's conduct. The employee is entitled to treat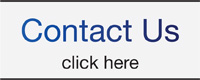 him or herself as having been "dismissed" and the employer's conduct is often referred to as a "repudiatory breach".
It is not enough to show merely that your employer has behaved unreasonably. There must be a fundamental breach of an express contractual term, or the implied term of "trust and confidence". Furthermore, you must have left because of the breach, and you should make it clear when you resign that you regard yourself as having been "constructively dismissed".
It may not just be one incident that amounts to a breach of contractby your employer. Sometimes there is a continuing pattern of behaviour or incidents which, taken as a whole, amounts to a breach (even though they may not in isolation). However, the 'last straw' which leads you to resign must be part of the previous acts, so that together they all add up to a breach of trust and confidence.
You do also need to be careful not to be seen to have waived or accepted any breaches by your employer. This can happen where there is a long delay in lodging a grievance or resigning. Thiscould also beanything else which signals an acceptance of the breach.
Examples of breaches of contract by an employer entitling an employee to claim constructive dismissal include but are not limited to:
a unilateral reduction of your salary, or the threat of a reduction
being demoted without good reason
allegations ofpoor performancewhich are unfounded
a complete change in the nature of your job
harassing or bullying
stress at work, that has not been properly addressed
failing to make reasonable adjustments where you have adisability
being forced to work in breach ofhealthand safety laws
How easy is it to claim for constructive dismissal?
You must have been continuously employed with the same employer for a period of 23 months and 3 weeks (and not already be under notice which expires before 2 years) in order to bring a claim. This is unless your case falls within one of the few exceptions where no minimum service is required (i.e. where it relates todiscrimination; see our other pages).
If you can show that your employer has fundamentally acted in a way that makes your position untenable and goes to the root of your employment relationship, your claim may well succeed. You should note that the onus is on you to prove that your employer was in breach. The examples provided do not indicate that it is easy to succeed in your claim as each claim is determined on its own merits and facts.

Do you have to lodge a Grievance?
It is recommended, and expected under the ACAS code of practice, that employees lodge a formal grievance against employers in constructive dismissal claims before taking any steps to resign. The reason for this is that it gives your employer an opportunity to resolve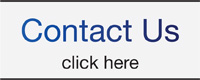 the dispute. The failure to lodge a grievance before resigning also means an employment tribunal can reduce any damages you are awarded by up to 25%.
You don't have to lodge a grievance though, and in some cases, it is tactically best not to do so. This is especially where the relationship has broken down to such an extent that you don't wish to work for your employer whatever the outcome of the grievance. A tribunal would understand this.
The lodging of a grievance (and the content of it) is also an important consideration in relation to any negotiations of an exit with a financial lump sum and a job reference, which is a far more preferable outcome.
Resignation Letter
Your resignation letter should state the reason for resigning and that you are resigning in response to the breach. It will look odd if you don't state clearly why you are resigning, and that you are claiming constructive dismissal. It could also work against you in subsequent tribunal proceedings, or when trying to reach a settlement when you are having to explain a blank resignation letter.
It is far better to fully state why you consider you have been unfairly treated and why your employer has breached your contract. If you have lodged a grievance beforehand, the reasons why you are not happy will have been set out there, but they should still also be addressed at the point of resignation too.
You should avoid writing glowing words about your employer when you resign on the basis of a constructive dismissal or say anythinglike "I've really enjoyed working with the company". This is not consistent with someone who considers that they have been forced out, and could work against you at a later date
Can I work my notice when I resign, and still preserve the right to make a claim?
Yes, although in many constructive dismissal situations, it is more appropriate to resign and leave employment straight away, especially where there is a serious allegation of breach of contract by your employer. Furthermore, the Tribunals have ruled that where the notice period amounts to6 monthsor more, this constitutes affirmation of the contract of employment, thus keeping it alive, in the absence of further breaches of contract.

What is the impact on my restrictive covenants if I make a claim for constructive dismissal?
If you can show that you have been constructively dismissed, you may be released from the post-termination restrictions in your contract of employment (such as not working for a competitor or contacting your employers customers). This is because the very nature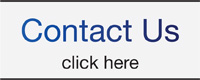 of a constructive dismissal claim means that there has been a fundamental breach of contract by your employer, who cannot then rely on that contract in the future. This may be very welcome where you have been forced out of your job, and don't want to be hampered in moving to a new employer or dealing with old clients, because of contractual restrictions.
What is the time period to make an employment tribunal claim?
The time limit for claiming constructive dismissal should commence within a period of3 months less 1 dayfrom the date that you have left employment.
Although you cannot bring a constructive dismissal claim in the absence of two years' service, you may be able to make awrongful dismissal. This is a breach of contract claim, and usually limited to only your notice period. This is because you would be resigning immediately in response to your employer's breach, and therefore without working your notice. The period which reflects your notice then becomes the main part of your claim for wrongful dismissal.
Legal services are available to clients in Bedworth,
Burton on Trent, Nuneaton, Coventry and Birmingham.
Contact