Wills, Probate & Power of Attorney
We are experts in ensuring that your Will is drafted to tailor your wishes which are then carried out. Making a Will is important but it is more important to ensure that you have experts on hand to assist you with how you are going to make that Will. We have a team of experts who have over 15 years experience in drafting Wills. We are knowledgeable, approachable and we have the experience to guide you through the process.
We can see you at our offices, at your home, at a residential care home or in Hospital.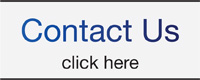 We can advise you on what a Testator is, what they should do, who you may wish appoint, consider your funeral wishes and advise you of the fall back provisions in the Law if you decide not to make a Will.
We can also assist you through the Probate process which can be daunting and complex depending upon the size of the Estate. Not only are we knowledgeable about the procedure, but we can also assist you with all aspects of filing the required returns with HMRC. There is no need to feel like you are unable to work your way through the process as we are on hand to assist you through all aspects of the process.
See our other pages for more information on:
Legal services are available to clients in Bedworth,
Burton on Trent, Nuneaton, Coventry and Birmingham.
Contact