Landlord & Tenant and Construction Disputes
Dealing with tenants can be difficult and the procedures that the Courts have now introduced can be lengthy as well as complex. We are here to ensure that your time as a landlord is pleasant and that you are looked after from finding your tenant to evicting your tenant.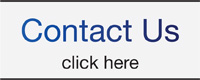 We also have experience in dealing with Construction disputes which may involve boundary disputes, neighbour disputes, building trade disputes as well as the fact that we can provide an expert opinion, with our Consultant who has over 20 years experience within the industry.
See our other pages for more information on:
Legal services are available to clients in Bedworth,
Burton on Trent, Nuneaton, Coventry and Birmingham.
Contact