Training & Development
Employment Law is a minefield. It is imperative that all staff are trained in accordance with the current legislation. This will assist in reducing litigation against your business and will assist in being compliant. A Company Handbook is essential for any businesses and is required no matter how big or small your business is. The simple fact is that if you have employees, you are required to have basic procedures such as grievance and disciplinary procedures. A company handbook is an important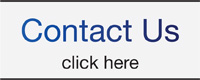 document which incorporates all procedures so that employees know what to expect in the event of needing information about maternity pay, disciplinary procedures, whistle -blowing, their holiday pay rights and so on.
We specialise in ensuring that your business is legally compliant as we draft company handbook and contracts on a bespoke basis. We ensure that all aspects of Employment Law are addressed and if you are ever in a difficult position, the policies are there to support you. We offer a FREE COMPANY HANDBOOK REVIEW to all businesses, no matter your size. We will review your handbook with absolutely no obligation whatsoever. You simply need to email to us and we will review it for you. Alternatively, if your company does not have a Contract of Employment in place or a handbook in place, then we can draft this for you; in conjunction with you. No Company handbooks are ever the same as business requirements differ, just as start time and finish times differ in most businesses.
We also offer Training Courses for you, regardless of your position or level within the Company. We provide basic Employment Law training for Human Resources Departments or whoever deals with employee enquiries at your business. We can also deliver detailed 1 day courses covering disciplinary and grievance procedures as well as Discrimination Law and how to dismiss employees effectively and within the legislation. It is important that you minimise your litigation risk at all stages of the procedure and simply do not dismiss employees without following the correct procedure. We are here to guide you, train you and represent you.
We have delivered training to both large and small businesses on all aspects of Business Law as well as Health & Safety in the work place.
We can come to your offices and provide you with one to one training or we can have up to 15 delegates in 1 room. We also provide you with written packs to take away and are always on hand to provide you with assistance throughout the day and also throughout the night if your business is one that works in the production/manufacturing area.
We really are like the HR department next door that you can contact as and when you need to.
Contact us now to obtain information about training, fees and your free handbook review.
Legal services are available to clients in Bedworth,
Burton on Trent, Nuneaton, Coventry and Birmingham.
Contact