Employment Law
Employment Law is a minefield for Employers. We are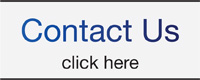 here to ensure that the process of managing your Employees is made easier by providing you with ongoing 24 hour support. Not only do we have an expert who has over 18 years experience with dealing with Employment Law, we also specialise in defending Employers and dealing with Discrimination Law claims. We can visit you at your offices or you are welcome to attend ours.
Please visit our reviews page which will provide you with Testimonials from our clients which demonstrate that we can act for you, no matter how small or how big your business may be.
See our other pages for more information on:
Legal services are available to clients in Bedworth,
Burton on Trent, Nuneaton, Coventry and Birmingham.
Contact