Construction Dispute Resolution
Construction disputes are not unusual as a dispute can arise as to whether or not the contract is there or whether the services stated in the contract have been carried out to the standard required. Projects can range in size and relationships can break down at any point.
We have a Construction Expert who has over 25 years experience in dealing with all aspects of construction claims, construction work,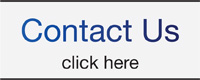 delay analysis, losses and expenses incurred. Construction claims can sometimes be resolved by simply speaking to the other party but at times, matters do escalate and claims are often submitted.
Our Expert can assist in acting as an expert witness, act as a mentor in drafting your claim and to respond to documents issued, collate, sort and analyse evidence as well as particularise the claim or the defence. In addition to this, our expert can carry out onsite inspections, provide expert reports and also liaise with all parties concerned.
Our Expert is experienced in assessing risk, identifying how to control a project, identify early defects and also work to technical specifications. Our guidance is individual and deals with contract deals, outstanding invoices, defective workmanship and any potential claims that may arise under the Consumer Act 2015. Our Expert can review the contract documentation, carry out risk assessments and also advise accordingly. Our Expert has dealt with numerous corporate clients and Contractors to achieve results.
We have recently provided assistance to a client where a local Window Company installed defective windows. Our expert conducted a detailed site visit and prepared a report for Court which was highly commended.
Our expert has also advised in relation to neighbour boundary disputes and scaffolding disputes, with the scaffolding being removed within 48 hours.
We offer Project Management services that comprise from initial consultation to design, local authority approval, procurement and appointment of contractors, as well as monitoring and assessment of works. We also carry out inspection of disputed work and arbitration. We work with governing bodies such as FENSA, CITB, Gas Safe and so on. Issues in the workplace and in the construction industry are assessed accordingly. We have our own Health and Safety Advisor on board to make your life easier.
Contact