Construction Dispute Resolution
Construction disputes are not unusual as a dispute can arise as to whether or not the contract is there or whether the services stated in the contract have been carried out to the standard required. Projects can range from size and relationships can breakdown at any point. We have a Construction Expert who has over 25 years' experience in dealing with all aspects of construction claims, construction work, delay analysis, losses and expenses incurred. Construction claims can sometimes be resolved by simply speaking to the other party but at times, matters do escalate and claims are often submitted.
Our Expert can assist in acting as an expert witness, act as a mentor in drafting your claim and to respond to documents issued, collate, sort and analyse evidence as well as particularise the claim or the defence. In addition to this, our expert can carry out onsite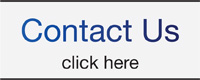 inspections, provide expert reports and also liaise with all parties concerned.
Our Expert is experienced in assessing risk, identifying how to control a project, identify early defects and also work to technical specifications. Our guidance is individual and deals with contract deals, outstanding invoices, defective workmanship and any potential claims that may arise under the Consumer Act 2015. Our Expert can review the contract documentation, carry out risk assessments and also advise accordingly. Our Expert has dealt with over 45 corporate clients and Contractors to achieve results.
Our senior Solicitor has also represented Clients in Dubai in relation to construction disputes. She has represented at the Dubai International Financial Centre before a Judge as well as carrying out mediation between the parties. Clients are often involved in construction and engineering disputes abroad because they either buy a plot of land when it has not been built upon, enter into contracts with developers, enter into alliance agreements, tender for various programs and can often incur contractual penalties as a result of either parties improper or non-performance. We have the expertise to advise on project development, health and safety programmes, building sector disputes, contractual disputes and disputes over utility issues. We provide advice, assistance and representation in all of these matters and are conversant with the mediation and arbitration system in the United Arab Emirates.
We work closely with experts who can provide reports in relation to projects abroad and we can also work with international law firms once our Client grants us a power of attorney to conduct the litigation. It is important that you obtain advice in a timely fashion as the jurisdiction abroad is often different to the UK's rules. If you require any assistance in relation to your construction dispute abroad, then please contact us for an early assessment of your Case, bearing in mind that deadlines in different countries may differ to the United Kingdom's system that we are used to. We will be able to assess any jurisdictional issues once instructions have been taken, follow the dispute resolution authority guidance, conduct casework effective, represent and travel abroad to represent your best interests. We cannot provide any costs estimates in this area of expertise until we are in receipt of your full bundle of documents.
Call us now for assistance with your dispute.
Legal services are available to clients in Bedworth,
Burton on Trent, Nuneaton, Coventry and Birmingham.
Contact