Employment Law For Employers
Our specialist employment department provides a comprehensive range of services to Employers and Businesses. Employment law is a complex area of the law and with the growing legislation in this area; it can be difficult to meet the demands of it all. PELS Solicitors works in conjunction with HR departments to provide an advice line which is accessible 24 hours a day.
You will also have a dedicated Solicitor to deal with your enquiry from start to finish so you do not have to keep reiterating the facts each time you call us. We can visit you at your offices to provide advice and support throughout disciplinary and grievance procedures. We can assist with any consultations that you may have to conduct due to either redundancy or TUPE. We have handled projects and cases for small to medium businesses as well as multi-national companies. Our Solicitor has worked for large Supermarket chains in defending them, a chain of Care Homes, charities and small businesses too.
Our aim is to assist you in complying with the law in this area and achieving a balance between your business needs and the commercial reality of the situation that you find yourself faced with. We are committed to forward and innovative thinking which will reduce management time spent on dealing with employment tribunal claims and employee issues.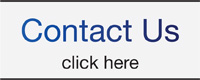 We can provide advice over the telephone, via e-mail or on site.
Our Services:
Review your existing policies and carry out a health check
Draft and advise on contracts of employment, company handbooks and update accordingly
Provide 24 hour advice via a helpline
Manage TUPE/Redundancy consultations
Visit your offices to provide any of our services
Deliver training on a range of areas such as disciplinary and grievance hearings; how to handle workplace absence; discrimination and an employer's obligations; Agency worker's regulations; Tribunal procedures; Equality Act 2010 and Remedies in the Tribunal
Draft your defence in the event that an employee lodges a Tribunal claim against you
Prepare your case for hearing
Provide you with a case assessment at an early stage
Interview the witnesses
Prepare the bundles and witness statements
Meet with the witnesses to advise them on what to expect at Tribunal
Representation at Tribunal
Employment Appeal Tribunal advice
We have experience of representing in Tribunals across the country and are fully familiar with the regional variations that exist in Tribunals.
Our head of employment has extensive experience in Tribunal and has represented in over 300 Tribunal hearings. She has also been recommended by the Good Lawyer Guide in 2011; and described as "extremely knowledgeable, capable and approachable". Her previous reviews from her previous role can be seen here.
We pride ourselves on our quality of service and constantly review our own operating procedures to ensure that we offer a first class service and at competitive fees.
Settlement Agreements
Although employers endeavour to follow the correct procedure when dismissing or disciplining an employee, things can go wrong and an employer can be left open to litigation. A settlement agreement can serve to prevent an employee from bringing most employment related claims so this reduces liability and the threat of costs being incurred to defend a claim. We are able to draft a settlement agreement, usually on the same day that you telephone us. We do not charge an excessive fee for drafting and approving the agreement.
Case Assessment
You may already have proceedings issued against you in the Tribunal and it may be necessary to obtain an opinion as to how the case should be argued or indeed if your defence is likely to succeed. We can provide a service which complements your existing HR department/advisor or one that takes over the case and prepare it for hearing. An objective legal analysis of your case will be undertaken and consideration given to the evidence in the case. We are able to provide you with a detailed opinion of your case for a fixed fee. Please e-mail or telephone us for further information.
Tribunal Claims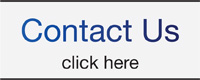 Being sued in the Employment Tribunal can be a stressful and daunting time. There are complex procedures and deadlines to adhere to which, if missed, can lead to a default judgment being issued against you or an employer not being allowed to take part in the proceedings. In addition to this, disclosure has to take place and the bundles have to be prepared. Witness statements also usually need to be exchanged by a timetable which is often set down by the Tribunal. All of the above take up substantial time and may require expert advice and guidance. We can take over all of the above and meet with your witnesses to prepare the case and guide them through the process. We will explain the applicable legislation in lay terms and take considerable time with all involved to ensure that everyone is comfortable and knows what to expect on the day of the hearing.
We will advise you on any potential disadvantages of your case and if a commercial settlement would be in the best interests of the Company. We can therefore negotiate on your Company's behalf if required and draft any necessary agreements.
We are not like an insurance company where some employers may be forced into settling a claim because it is in the economic interests of a third party or the insurer. We have our client's best interests at the front of our mind and you will never feel pressured into taking a particular route to defend your claim.
Our Success Rate
Our head of employment conducts her own advocacy in the Tribunal and this is a specialised skill which is required for the formal atmosphere of the Tribunal. Our success rate is 98%. We do not outsource you out to a Barrister. This means that we have won the case outright or that we have successfully had it struck out. We are very proud of this high success rate as it means that we are extremely able and experienced in our chosen area of expertise.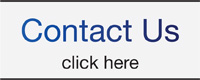 Training
We have delivered training to corporate businesses and small employers. All employers must be legally compliant with employment law legislation. We tailor each course to your individual business and work with you to ensure that the training we deliver is relevant to your organisation. Training can be on a one to one basis or delivered to a group as many employers train managers who then cascade the information throughout the business. We can deliver training at your site or at a convenient location.
Our Fees
We have various fee structures to suit your needs and the size of your business. These can include an hourly rate, a fixed fee or a tiered fee structure which can be discussed with you in detail. We do not charge any annual retainers. Our fees are competitive and we are confident that you will not obtain another quote for defending your Employment Tribunal which will be commercially tailored to your budget.
Our team can offer you appointments which fit in with your schedule and we can visit your premises. We will also provide you with an out of office number so that you can obtain advice as and when required instead of waiting for office hours. We are also able to offer advice and assistance in various languages; please telephone or e-mail us to check your preference.
FREE COMPANY HANDBOOK REVIEW FOR ALL EMPLOYERS. CALL US TO ARRANGE YOUR NO OBLIGATION REVIEW.
We have offices in Bedworth, Derby and Burton Upon Trent and travel nationally to our clients and to Tribunal offices.
We can be contacted on 02476 640 409.
Legal services are available to clients in Bedworth,
Burton on Trent, Nuneaton, Coventry and Birmingham.
Contact