Finances in Divorce
It is a common misconception that Clients often think that just because their divorce has been finalised, that ends the financial relationship between them. This is not the case especially if you own assets together. It is strongly advisable to obtain a Financial Remedy Order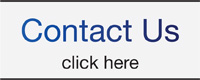 which is often called a Consent Order. Otherwise, you could be leaving yourself open to claims against your assets in the future because you do not have a Consent Order which has been approved by the Court.
For example, if you split up with your Spouse and the divorce is granted in 2019; you then discover in 2025 that you have won the lottery; it is highly possible and probable that your Spouse would have a claim to your winnings. This is because you did not settle the financial aspect of your divorce. Even if you do not have any assets at the time of your divorce, it is always better to consider applying for a Clean Break Order so that neither of you can make a claim on future assets.
Very often, the financial aspect of the divorce can be negotiated between the parties which will keep your legal costs fairly low in comparison to issuing proceedings in the Court which will mean that the Court will then set a timetable down as to when things should be done. For example, the current Court fee is £255. In addition to this, before you can lodge proceedings in the Court, it is a requirement that you must obtain a MIAM certificate. This can cost anything from £80 upwards although we do not recommend any particular mediator to use.
There are times when the cost of obtaining a Financial Order can deter people from dealing with financial matters but in the long term, this can turn out to be a false sense of security. In tandem with the divorce, we would recommend that you negotiate the financial aspect of the divorce in order that it is all concluded together.
It is also important to be aware that if you inherited a lump sum of money after your Divorce but before the Financial Order was applied for, then your former Spouse could possibly have a claim on that money and therefore, the original person who left you the money may not have their wishes met in their own Will. Clients sometimes do inform us that they have already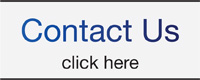 reached a verbal agreement between themselves. Unfortunately, a verbal agreement is not one that is approved by the Court, and sometimes, if not mostly, it is not legally binding. It is always better to try and reach an agreement between yourselves but if you are unable to do this, we are on hand to guide you through the process, assist you to work out what assets are owned jointly, how much you could be entitled to and what applications you might need to make.
It is essential to note that if you are the Respondent within the divorce proceedings and you re-marry before finalising your financial position from your first marriage, you will be barred from making any financial application in the future. This may mean that your Ex-Spouse could keep matrimonial assets in their sole name which you otherwise would have had a claim on. There are all sorts of tactical issues to consider when dealing with this area of the Law. It is important for you to obtain expert legal advice.
You and your Spouse may be able to reach an agreement between yourself regarding how you are going to divide assets. Do not forget that you are also likely to be entitled to each others pensions. If you do reach an agreement between yourselves, then we can assist you in drafting the Consent Order that will be required for the Court to approve it. The current Court fee for a consent order, with agreement from both parties, is £50. Please note that these are not our legal fees. It is important that both parties reach an agreement by entering into the process of full and frank financial disclosure. This means that you need to know what the other party is worth and vice versa. We will need to know this information as well and if you refuse to have this information, it is possible that you will be asked to sign a disclaimer from us which expressly states that we have not advised you on the actual level or appropriateness of the settlement that you are entering into.
You also have the option of entering into mediation and you are likely to be asked by the mediator for financial disclosure and valuations of income, properties and pensions. A mediator can draw up a memorandum of understanding which sets out the details that have been agreed by both parties. However, this is not a legally binding document and therefore, you would still need a consent order with the approval of the Judge.
We are also on hand to negotiate a settlement on your behalf by guiding you through the process, looking at your financial position, exploring into assets, expenditure, income, pensions and anything other assets such as cars and jewellery that may also be owned. We are also able to obtain information for bank accounts that are often held abroad as well as in the UK. There are various ways of asking the Court to ensure that each party provides full and frank disclosure.
If your Ex-Spouse does not want to negotiate or refuses to co-operate, then the only option that a Client has, is to apply to the Court for a Financial Remedy Order. This is often a lengthy process and can cost a fair amount if one party constantly refuses to engage in the process. The application is made to the Court and then the Court will list a number of hearings to narrow the issues down and to also identify what may be a fair division of assets.
If you have Children, we will also advise you on the likely outcome of any Court applications.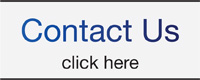 Once you lodge proceedings with the Court, it can take anything from 3 months to 9 months for the process to conclude. We are not able to provide you with more accurate timescales as the Courts are currently backlogged and we are not responsible for their timescales.
Contact us today on 02476 640 409 for a consultation regarding your position.
Call us today for assistance.
Contact