Power of Attorney
What is a Lasting Power of Attorney?
This document allows you to give some you trust, the legal authority, to make decisions on your behalf if you are either unable to make decisions in the future or if you no longer wish to make decisions for yourself.
The person that you give the power to is known as your Attorney and you are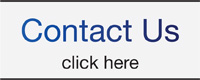 known as the donor as you are giving them the power to make decisions.
It is also important to note that Lasting Powers of Attorney were introduced in October 2007 and replace the previous system which is known as Enduring Powers of Attorney (EPA). An EPA created before October 2007 remains valid and can registered
How does a Lasting Power of Attorney work?
There are two type of LPA. The first one is in relation to property and financial affairs and your Attorney can use this while you still have mental capacity. This usually relates to matters such as selling your home, paying the mortgage, investing money, paying the bills and arranging repairs to your property.
The second type of LPA is a personal welfare one. Your Attorney can only use this when you no longer have mental capacity. It covers healthcare issues as well as personal welfare matters such as where you should live, your medical care, what you should eat and so on.
You do not have to take out both types of LPA's and you can restrict this to, for example, property and financial affairs only, or you could opt to have a personal welfare LPA.
Who can be my attorney?
Anybody can be appointed as your attorney, they do not need to be a relative but you must trust them.
They should also be able to deal with your day to day affairs.
Either way, your Attorney must act in your best interests and keep accounts to ensure that their money is kept separate from yours.
You are fully entitled to ask for regular details of how the money is spent and how much money you have.
When is my Lasting Power of Attorney Valid?
In order to set up your Lasting Power of Attorney we will need to make an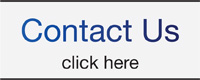 application to the Office of the Public Guardian.
There is a fee to register the application of £82 per Power of Attorney. This fee is correct as of October 2018.
This is then registered while you have the mental capacity to do so e.g. before you are diagnosed with Dementia or Alzheimers.
The registration process usually takes around 9-12 weeks.
If you lose mental capacity but you signed the Lasting Power of Attorney while you still had mental capacity, the Attorney or Solicitor can register it for you.
This type of Power of Attorney is valid in the event that you lose mental capacity, providing it is made at a time when you were in full possession of your mental capacity.
If you have already lost mental capacity then you will need to make a Court of Protection application.
Home and Hospital Visits Available.
Legal services are available to clients in Bedworth,
Burton on Trent, Nuneaton, Coventry and Birmingham.
Contact